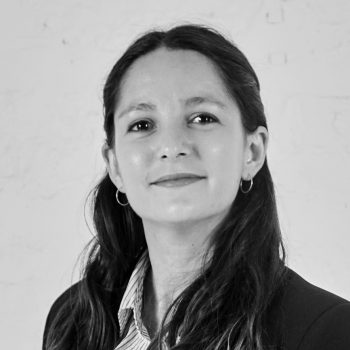 Emmanuelle Godart
Attorney at Law
Associate
Working in collaboration with Promark since 2018, Emmanuelle holds a Master in Private Law from the University of Kingston, United Kingdom, and obtained, in 2014, a Master II in Intellectual Property Law and New Technologies from University of Pierre Mendes France, Grenoble.

Becoming a lawyer at the Paris Bar, Emmanuelle worked for several years in collaboration with a law firm specialized in Business Law and Intellectual Property Law, renowned in the fashion and design sector.

Emmanuelle has solid experience in advice and litigation in the areas of trademarks, copyright, designs, as well as in unfair and parasitic competition.

Used to litigating before civil and commercial Courts, Emmanuelle also benefits from expertise in pre-litigation and contract law, applied to all areas of intellectual property.
Areas of expertise
Litigation related to trademark rights, copyright, designs and models, unfair and parasitic competition (customs seizures, counterfeit seizures, actions in counterfeit and unfair competition, oppositions...)
Advice on trademark law, copyright, designs, unfair and parasitic competition
Defense and management of trademarks, designs (availability searches, defense and protection strategies)
Contracts (assignments, negotiations, licenses, publishing, etc.)
Contact